$15.00
$0.00
JOYFUL
I will seek what is lasting.
I won't settle for situational happiness. Instead, I will cultivate joy in my heart. It transcends any situation because it comes from within.
I am a Rooted Woman, and I am JOYFUL.
Wholesale customer?
Login to see your pricing.
Customer Reviews
11/09/2020
Miranda

United States
Beautiful and festive
I adore this polish! I love that it's the perfect balance between sheer and opaque and that the sparkle is enough be noticeable but not so much to feel like you need to save it for a special occasion. So pretty!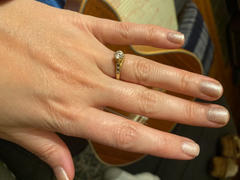 07/21/2020
Raeven

United States
Beautiful and quick drying
First, I love the packaging (I know some people don't care, but I love beautiful packaging because if possible I like my belongings to match my room decor lol extra, I know.) They look cute on my lingerie cabinet alongside my perfumes and makeup. I love the light, feminine color. It's mostly a sparkly clear with a pink tinge if you only do one or two coats. It's quick-drying as well. It probably took about 10 - 15 minutes to totally dry. Will definitely continue to purchase from here :)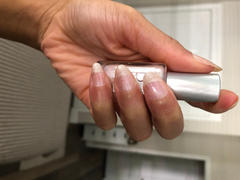 01/31/2020
Annelle S.

United States
Beautiful, But Sparkly
I expected the polish to have sheen, but it has definite sparkle. Great if this is what you are looking for, but I wanted something a bit more professional.
Hi Annelle, Thanks for your review and your purchase! If you're looking for a professional color, we recommend our neutrals (Vulnerable or Freedom). We'll send you a coupon code for your next purchase so that you have a professional color too! -RW Team