The Calm Collection
From the brainstorming to the bottling, our polishes are always carefully curated, but this collection is perhaps our most vulnerable. Throughout 2020, crisis and uncertainty invaded our world and impeded our routine. Since then, we have been fighting to recover the parts of us stolen by the looming pandemic, racial divide, and economic crisis. We named each polish purposefully, to reclaim the serenity that rightfully belongs to us.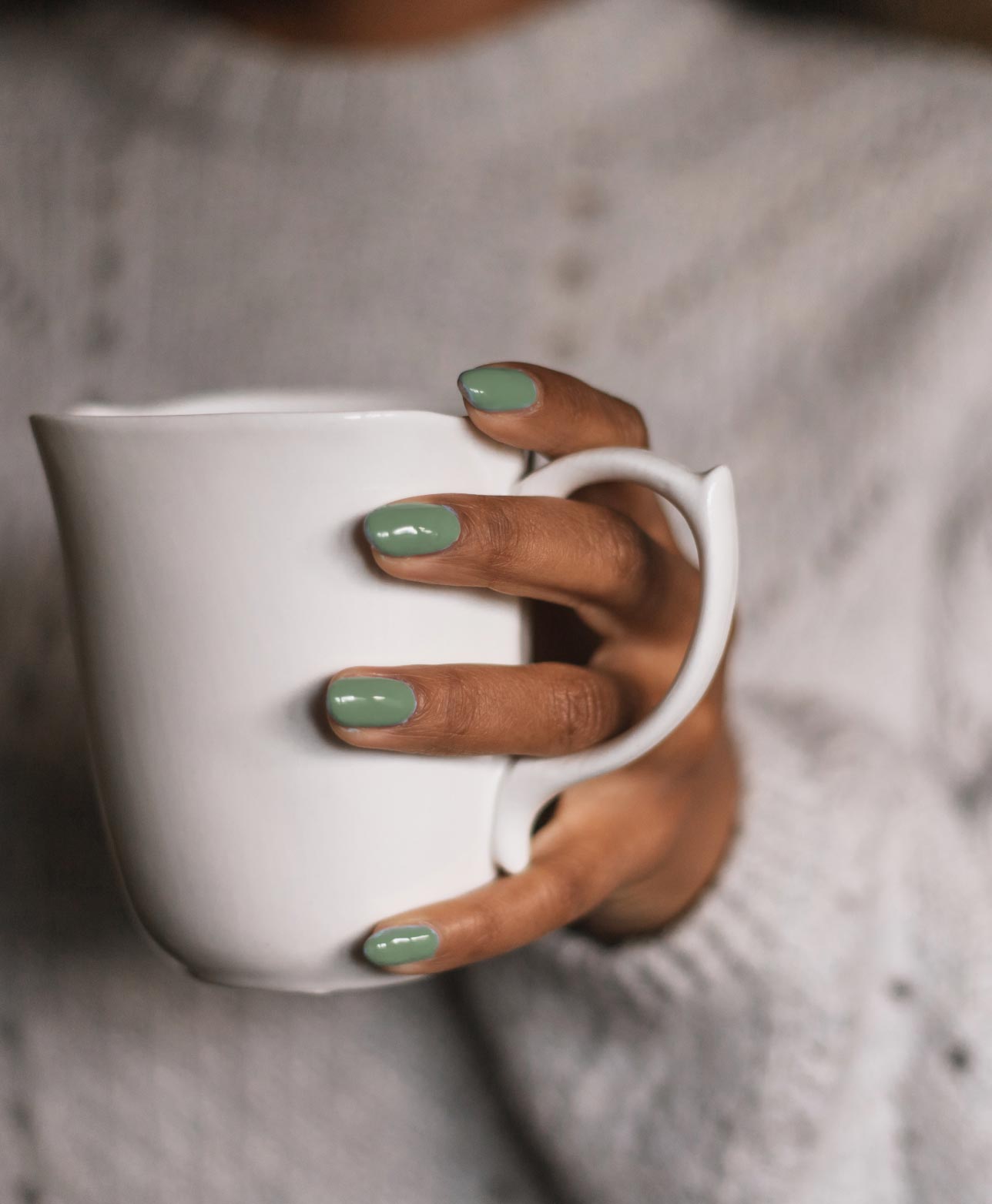 The steamy embrace of a bubble bath. The graceful lullaby of soft rain. The reassurance of a tight hug or the sobering sigh after a hearty laugh.
It's in moments like these where calm finds its way back to us, and the allusive cliché of "everything's going to be okay" becomes a reality. It seems like as quickly as these moments come, they fade. But, that doesn't mean we stop seeking and welcoming them. It's more important now than ever for you to have a healthy relationship with calm.
It's what gets you through the bad days and grounds you in the midst of change.
So, we bottled it for you — to serve as the encouraging reminder to lean deeper into peace whenever it knocks on the door of your heart.
The Color Story
The Calm Collection is a soft pastel palette that whispers, "relax." We chose pastel colors because they are sensory-soothing, mood-boosting hues. We worked with our manufacturers to design five unique shades that leave you with a sophisticated manicure that feels lighthearted yet grounded.
The Masterminds Behind Calm
We were fortunate enough to collaborate with our friends, Rosalyn and Brooke Muhammad, to bring these concepts to life. While Rosalyn sat with our product names to create the beautiful affirmations you will see on their pages, Brooke captured the lifestyle imagery we used to share them with you on our social media. Learn more about our creators below.
Rosalyn Davis (she/her) is a Writer, Mindset Coach, Breath-work Facilitator. She is uniquely gifted with the ability to create a sacred space where folks feel seen, loved, and supported. Through sharing her words, Rosalyn is committed to supporting + encouraging Black & Brown folks to take up space in their careers, relationships, and everyday lives.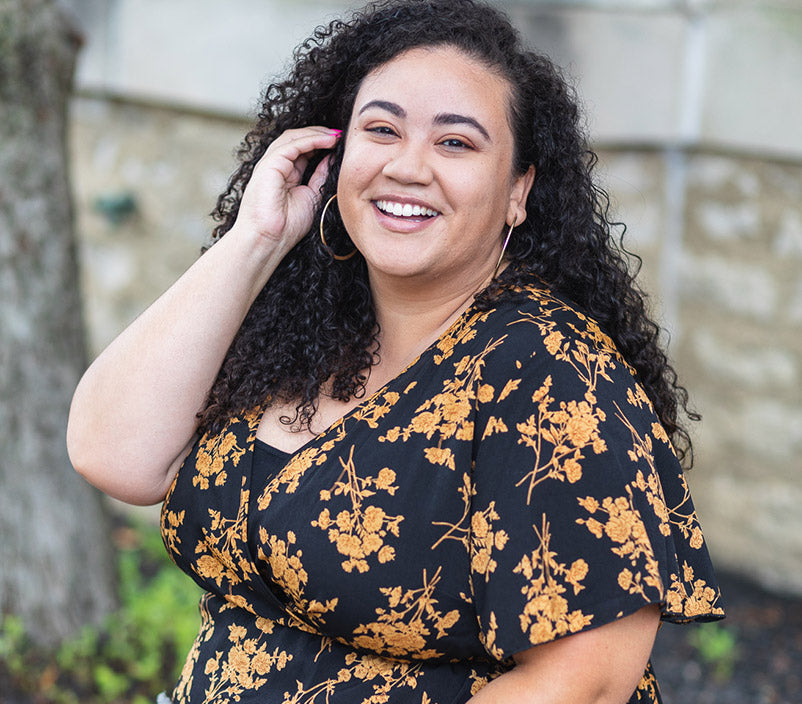 Brooke Muhammad found her love for photography about 10 years ago in her hometown of Columbus, Ohio. Brooke says, "working with Rooted Woman has been so inspiring because it allows me to capture the growth of an awesome woman-owned, small business! I get to see their success grow with each shoot." As well as brand photography, Brooke also does natural light couples sessions and fashion editorials. When she's not behind the camera, she loves spending time with her husband trying new restaurants and supporting the local music scene.
A Note from our CEO, India Williams
Hi, Rooted Woman. I see you. This year has been a tough one for me, so I can't imagine how it's impacted you. Because of that, I knew this collection was super important.
These polishes are a personal reminder to slow down, take a deep breath, and acknowledge what's happening within me. I hope it does the same for you. The team and I worked hard to bring this collection to you to meet you and embrace you right where you are.
I also want to say thank you for your continued support and patience this year. Producing and shipping our products has been a challenge on all sides (and because of the mail system, we don't see that getting better quite yet). But, you being here on the journey, sharing yours, interacting with us on social media, showing your love for our non-toxic polishes and treatments — it means the world to all of us here at Rooted Woman! We hope that you continue to shop and enjoy our products and let us know if there is any way we can support your womanhood journey.
I couldn't end this without sending a special shoutout to the woman-owned manufacturers that lovingly mix, pour, and distribute the bottles you receive by hand. Thank you for your diligence in making sure our customers are happy! Your hard work could never go unnoticed or unappreciated. And, Ashli and Allie at Basis, please accept my dearest gratitude for making sure our online shopping experience is easy and pleasing to the eye. You, ladies, are amazing!
Overall, my heart is filled with gratitude for this collection and for you. As you begin to realign the pieces of your life, I encourage you to be gentle with yourself, rock your best manicures, and care for yourself radically. And if you forget, we will ALWAYS be here to remind you how.
Take care, Rooted Woman!
With love,

India Williams, CEO